**What is the problem?**Since I've updated to Octoprint 1.3.11 the pluggin "Temperature Failsafe Pluggin" always faults out once I start a print. This problem started as soon as I updated to 1.3.11, been running all of my pluggins for months with no issues.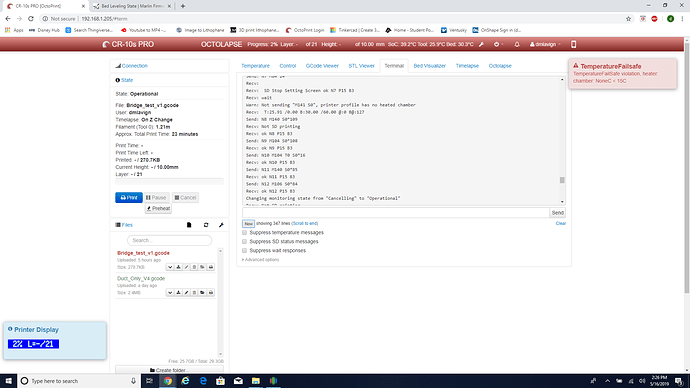 What did you already try to solve it?
Went back to a backup image on my sd card which was using Octoprint 1.3.10 and issue was not there, back to 1.3.11 and issue returned. My workaround for now is to disable the "Temperature Failsafe Pluggin"
Additional information about your setup (OctoPrint version, OctoPi version, printer, firmware, octoprint.log, serial.log or output on terminal tab, ...)
Using a Creality CR-10s Pro, TinyMachines firmware B6