First of all... much thanks for such awesome software like OctoPrint -- long time user and I simply love it.
Been working on this for a while and finally got around to sharing it publicly.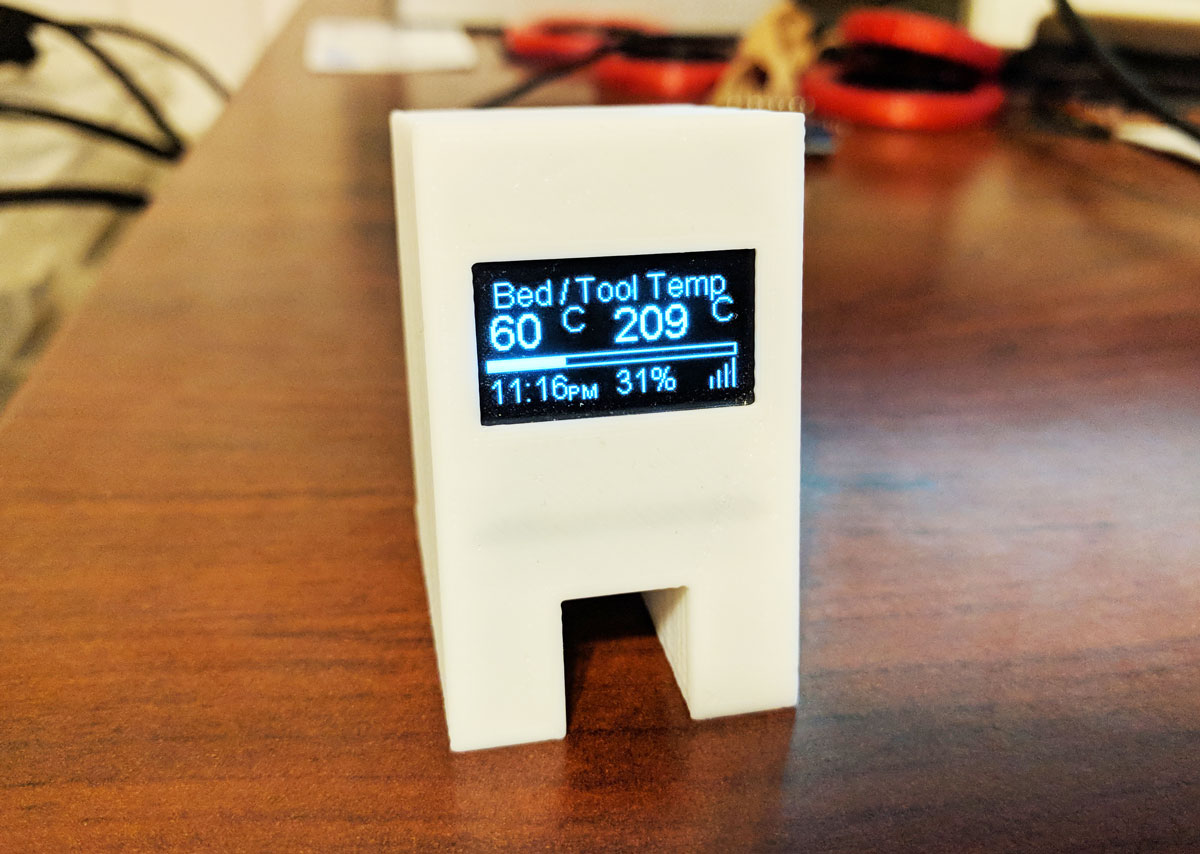 It is nice to be able to keep an eye on the printer from anywhere with a simple display.
Displays the print status from OctoPrint Server
Estimated time remaining
Time Printing
Percentage complete
Progress bar
Screen turns off when printer is turned off or disconnected
Screen turns on when printer is Operational or connected
Sample rate is every 60 seconds when not printing
Sample rate is every 10 seconds when printing
Fully configurable from the web interface (not required to update Settings.h)
Supports OTA (loading firmware over WiFi connection on same LAN)
Basic Athentication to protect your settings
Video: https://youtu.be/niRv9SCgAPk
3D Printable Case:

Source Code:

Hardware: see the README.txt for more details and links for the hardware.
Web Interface for control and configuration.
*NOTE: I saw that someone else did a similar implementation -- I have not looked at it yet, but great minds think alike.