Hi folks,
This is a trivial observation but one you might like to change. I find when I go to enter Terminal commands it prompts with the auto entries shown in the attached graphic.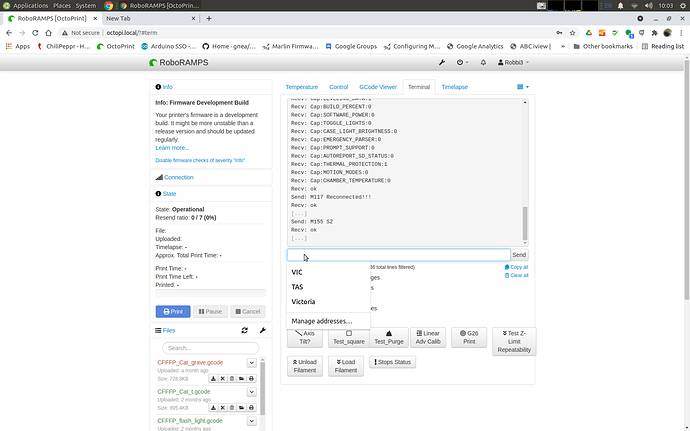 It makes it looks as though I should be choosing from an address prompt to begin Terminal entries.
It is a trivial nuisance but I was just wondering if changing the charactersitics of the terminal entry line would "tidy" it up?
Best wishes Gina, I thoroughy enjoy Octoprint and its Community.
Cheers, Rob W