It appears that increasing number of 3d printer manufacturers starting to use Flexible Flat ribbon Cables (FFC) in their printer designs. Here is an example (screenshot taken from 3DMN's Youtube channel https://www.youtube.com/watch?v=nP_b0sfnuAA)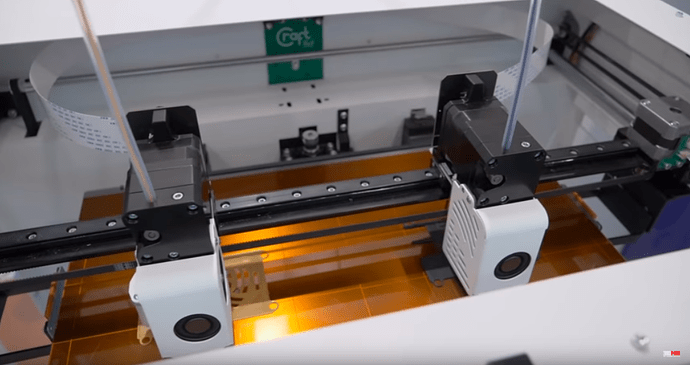 I think FFC are more reliable comparing to another trend that uses VGA cables with D-sub connectors. Also, FFCs look much "cleaner" than regular cables ending with header (or similar) connectors.
I want to modify my printers and use FFCs for bringing power to print-heads and X-motors of IDEX printer, but I'm unsure about amount of current such cables can carry. I was able to find FFC voltage ratings, but nothing about max current. Out of 0.5 and 1.0 mm pitch options, I'd definitely choose the latter, but will a single pair of pins be enough to carry 3.4 Amps consumed by 40W heater?
I'd appreciate if you share your thoughts/expertise regarding this.
Thanks