I'm trying out the new Amazon Echo Spot to control the printer.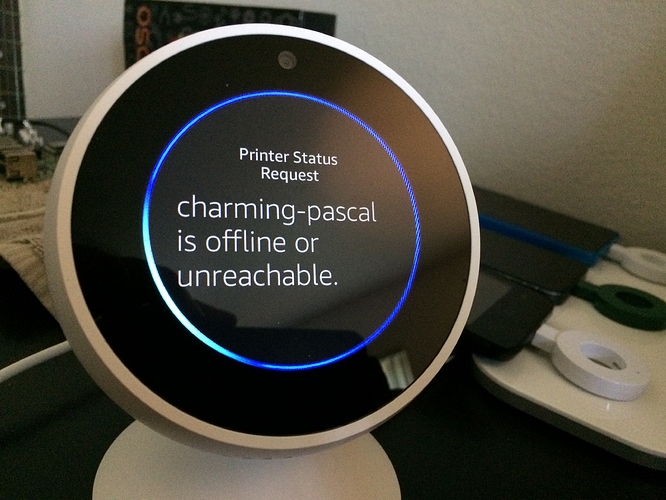 The original Echo Dot is next to the printer and is useful for doing a variety of things. Since it's next to the printer, I wouldn't necessarily need to see what's going on; I can use my eyes.
But in the bedroom, I was thinking that it might be nice to try to get this new device to display the streaming video (if I can program that into a skill card response).
Update: Still fighting with the Amazon Lambda function to push an image to the Echo Spot. Both the iOS Alexa app and the virtual Echo Show seem to be happy with the approach I'm taking (using a card). Looks like a lot is changing quickly in the Alexa development space and the docs aren't keeping up.