Hello Makers and HAPPY NEW YEAR,
Im new here at the forum, and working with octoprint and a Snapmaker 2.0 A350 for severl month - great piece of software!
But I could not get the plugin BV to work. It nothing shows me more than a green mesh when i call the plugin, and when its startet it does what it should, goes trough the mesh but then it stays in the staus retrieving mesh and stays there..
Many people at snapmakerforum use this code in the plugin and report it works.
Can you guys here perhaps point me in the right direction whats going wrong?
M420 V ;get data
G1029 A ;leveling
G1029 S ;save data
G1029 D0 ;end leveling
M420 V ;get recent data
G28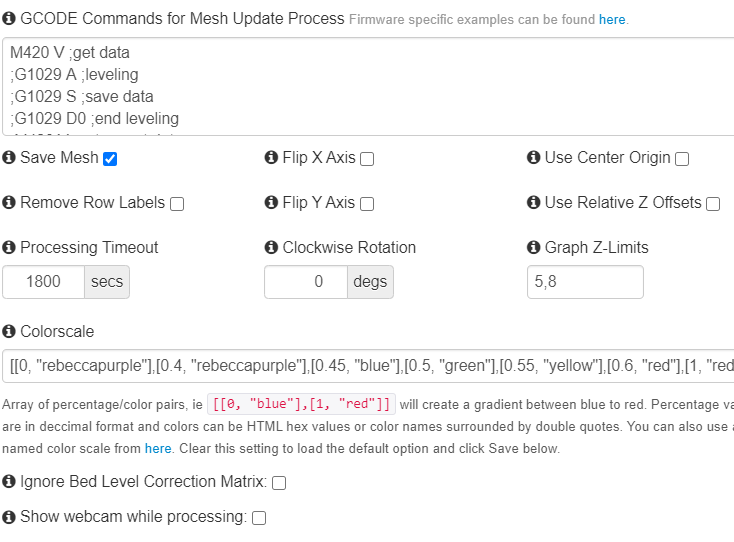 what can I do at this point?