Hey.
As Klipper User on a i3 mega (the original LCD is out of orderwith Klipper) i miss the possibility to controll directly my printer. I know there are tonns of apps but i prefer a hardware solution. Never again a wrong pressed "button" on the phone.

Hardware:
12864 LCD-Grafik-Smart-Display-Controller
Signal Duino linked with FHEM
Amazon Dash Button
Switchable plug via radio
Software:
Klipper https://github.com/KevinOConnor/klipper
Octoprint https://octoprint.org/
FHEM https://fhem.de/
NodeRed https://nodered.org/
Volkszähler: https://volkszaehler.org/
The target... completely controllable via Octoprint and with the LCD Controller at the printer .
Printer with LCD Controller and Dashbutton to Power On and to Power Off via LCD (also via Octoprint):
Power ON incl restarting the Klipper Host SW
Power OFF incl Motor Off Command
Power OFF after printing with temp check (<40° Hotend Temp)
Watchdog: If the Printer is useless powered on for more as 2 hours a warning message is send via PushOver
Custom Selfmade Special Menu´s for the LCD Controller:
Filament Change
Power OFF
Start Print of the current loaded gode file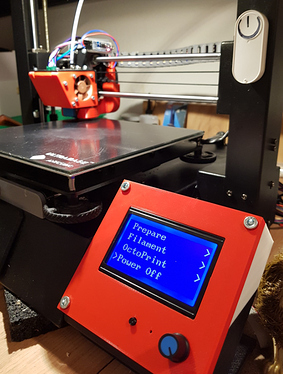 Skynet Mini:
Controlls the house power consumption, Doorbell incl Video/Picture, some plugs (incl the Printer), sundblind,Tracks Print Time Stats, etc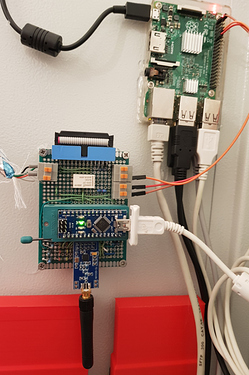 Greetings