I have created a new tab for Octoprint where I want to show 4 buttons when a boolean is true in settings and only two buttons and a textmessage when the boolean is false.
The buttons will be show and hide properly but the text message is allways hidden.
Here is my template: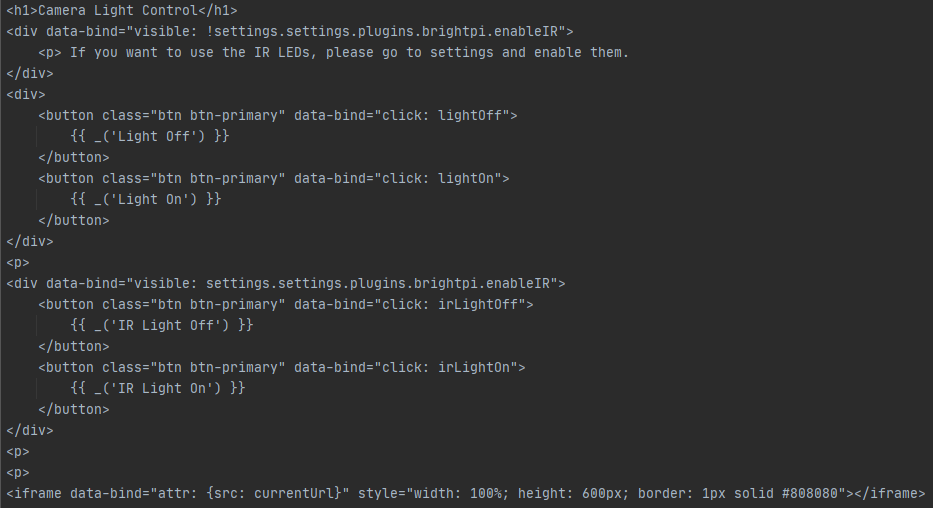 I have tried to replace the variable for the text with an other observable and that works.
I have tried to make that observable computed with the inverse of the enableIR observabel, but when I try to call the enableIR() getter in the compute function the java script will stop working (the iframe used for testing will not load properly).
What could be the reason for this?