I must be a glutton for punishment because I'm designing a quadcopter. I originally bought the Robo 3D Drone Kit thinking that I could actually print it on my printer. I mean, honestly, Fry's Electronics had the kit a foot away from the printer I bought in a kiosk. But of course, none of the designs inside actually work with the Robo C2, given the print bed size.

So the kit's been sitting in the box for a year now.
Day 1
So in my quadcopter, each of the rotors will be safely enclosed inside a cage like the following I've designed. I have an idea of the overall copter weight requirement but nothing's concrete; of course there's no working model and none of the internally-created quadcopters there actually flew. It was more sales hyperbole than anything.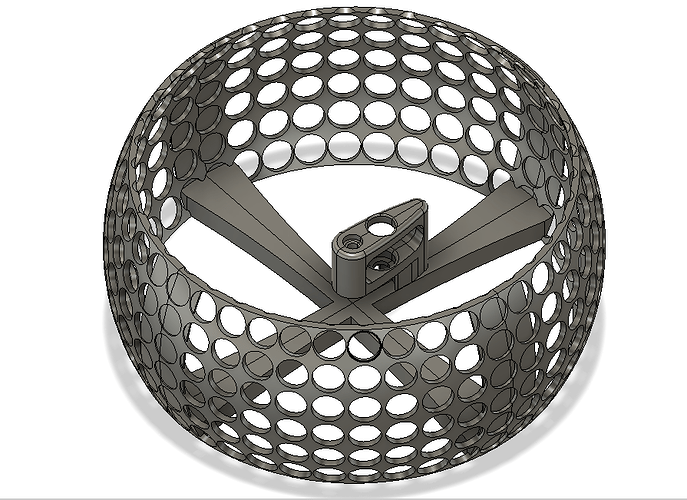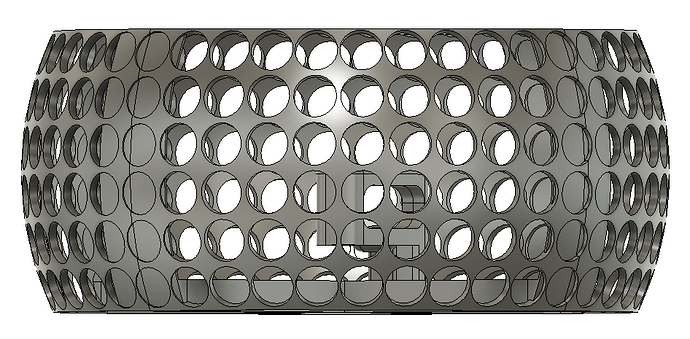 My attempts to print a scaled-down version have all failed so far since everything's so fragile to begin with. I'm now printing the fully-scaled prop arms and they're looking good.
I'm guessing that I'll glue the bigger parts together but I've designed in a hex head aluminum bolt to hold the prop arm assembly to the enclosure. Haven't quite gotten the main rig design yet since I'll need to measure some of the existing wiring from the kit first.
And the prop arms work perfectly.