Hello,
I have managed to get a DS18B20 temp sensor to work with the enclosure plugin and it succesfully reports enclosure temperature.
Next I wanted to plot the enclosure temperature into the graph and also add it below the hotend and bed temepratures, so I installed the enclosure fork which allows it to export into plotly plugin. However no matter what I do, it doesnt show up in a plotly graph. Am I doing anything wrong? Plugin settings in the pics down below. (As a new user, I had to add all the pics into 1 big media, sorry for that)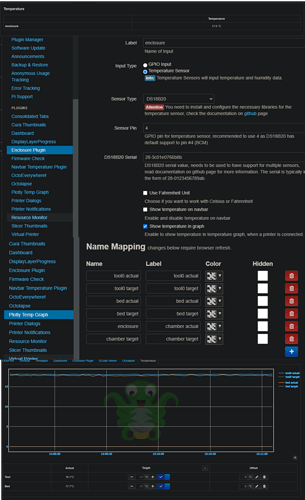 Thank you for any help!