So I got a notification of a new plugin recently, the Exclude Region plugin (github) Sounded cool, so I installed it, and didn't think much of it.
I was printing a part with several pieces the other day, and thanks to ABS adhesion problems, one of the parts detatched: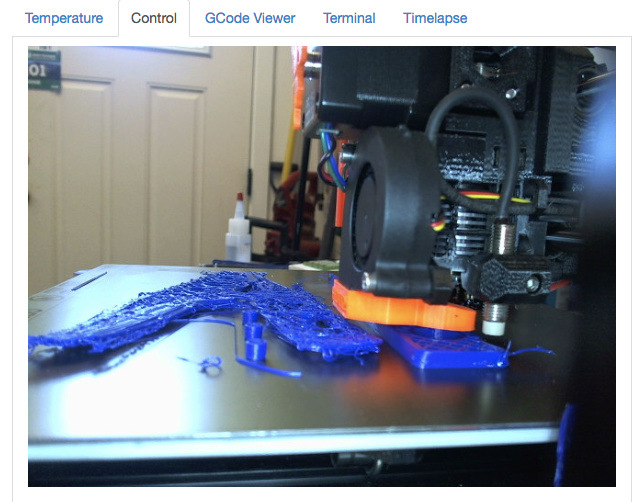 GAH, nuts! Great, another failed print... just as I'm about to hit Cancel, I realize I have that plugin installed. I switch to the gcode viewer and use it to draw a box over the failed part: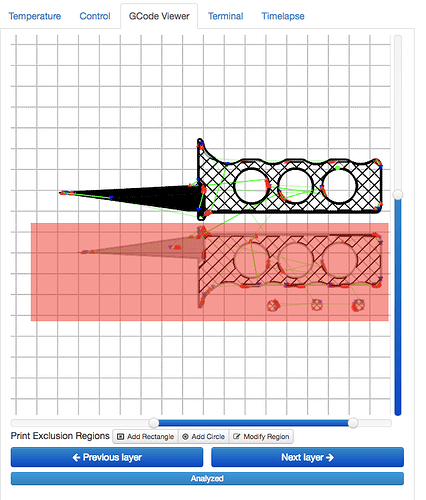 ...and the print continues on the part that hadn't failed, pausing only slightly between each layer as it (I'm guessing here) skipped through the gcode lines for the part that had failed.
(Here is the make in question)
I've avoided doing big prints of a bunch of parts on the build plate because something always fails, and it winds up making a mess and potentially affecting other items on the print. Thanks to this plugin, that's not a thing anymore, as long as I keep an eye on the print and notice when something fails.
Reprinting a similar part today, the little pins (which really aren't all that necessary to begin with) failed, and once again, an exclusion region came to the rescue. My "good" printer is at home, and this is twice now that this plugin has saved me from cancelling prints where not everything failed, and my "good" printer is at home so I did all of this from work over a half hour away.
Big, big thanks to the author of this plugin.