Hello,
First let me thank you for the fantastic project. Octoprint is atomic!
I installed the Firmware Updater (I can find it as installed in the plugin manager - installed plugins). However, it doesn't show under the Plugins section (see image here below).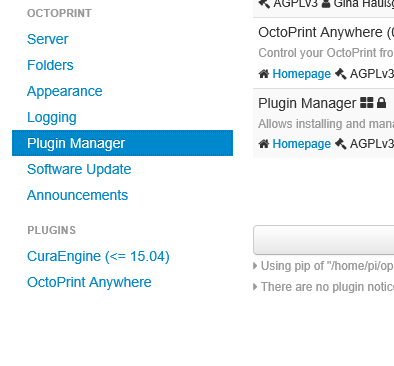 Surely I must be missing something. Can you assist?
Many thanks in advance
Renaud