Hi All,
Using the GCode section in Octoprint instead of in my cura files. I put the follwing in: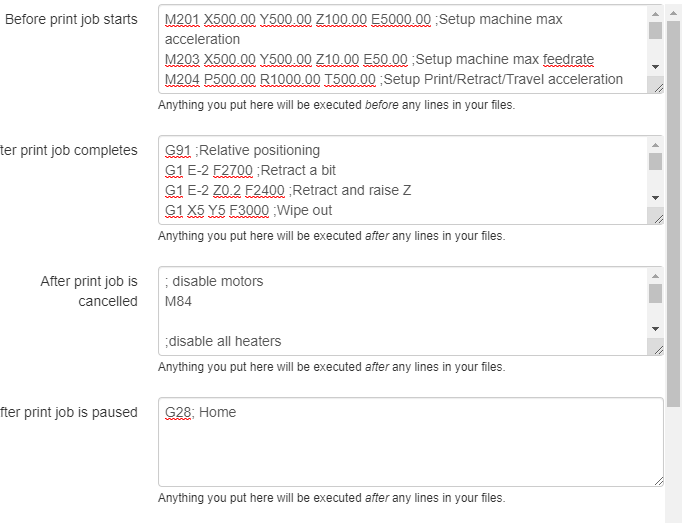 When i started the print it didn't do the nozzle wipe or ABL, So my guess is that it didn't work at all.
I removed all G Code from Slicer too so it literally just started printing. I think there must be somethign wrong with how I enetered the code.
Help would be great