Hello,
I just managed to create what I can call the beta version of this distribution, as you can see by the picture: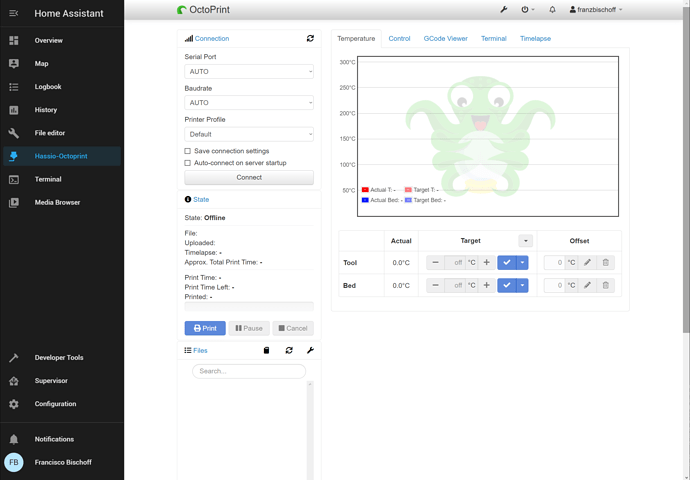 I know there are add-on's that communicates with octorint just for retrieving events like temperature, printer status, etc. But this is actually running octoprint in parallel with Homeassistant, as other already existing features like VSCode, MariaDB, etc.
@foosel
I would like to have some feedback about this idea before I continue it for a release version.
Thank you.