I have ABL working fine in Marlin and trying to visualize the data using the Octoprint Bed Visualizer plugin. It's installed, but I can't figure out how to actually see the bed levelling graph.
I see this post:
https://community.octoprint.org/t/bed-visualizer-how-to-use/4427
In the Settings -> Bed Visualizer dialog box, you need to tell it which command starts the autoleveling process, assuming that your 3D printer has a probe or an IR sensor or something like that
Here's what I have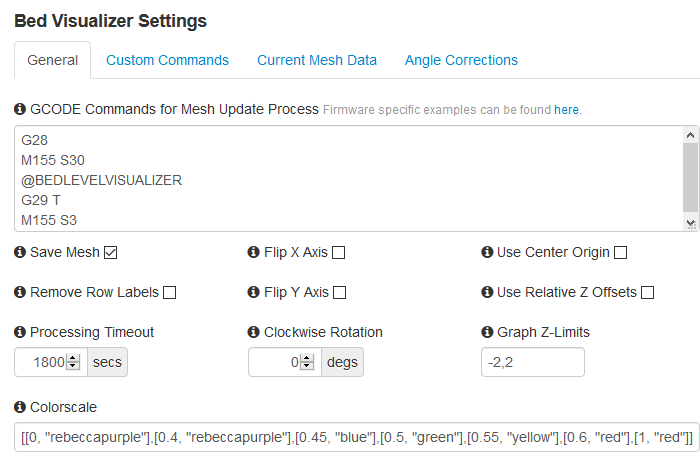 That's what I saw in the referenced example from the plugin doc. G29 DOES initiate an ABL.
I have the G28 and G29 in the slicer settings before each print. They do cause an ABL to occur, but I see nothing when I go to the Settings-Bed Visualizer.
I also tried sending @BEDLEVELVISUALIZER from the terminal, but seemed to be ignored.
What do I need to do to see the graph?