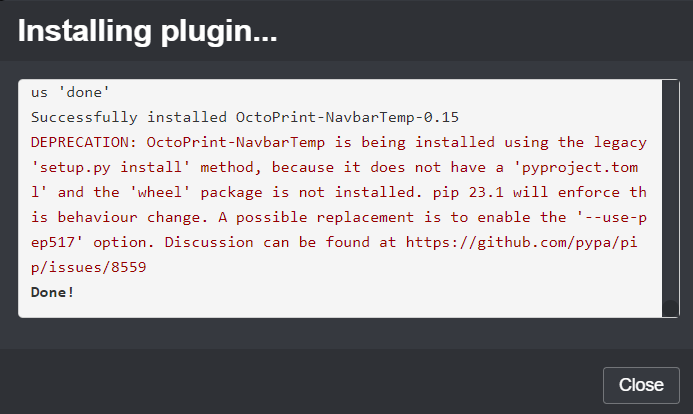 Hello, I just made my octoprint to work and I'm stoked aboutI it.
When I install a plugin I get this warning. is it a bad thing or I can ignore it?
(octoprint is on linux ubuntu. I installed the octoprint instance using 'pip' on a python 'venv' - virtual enviroment and it's my first time using linux).