Ok, if your into 3D Printing and CNC like me then you have probably seen one of thease: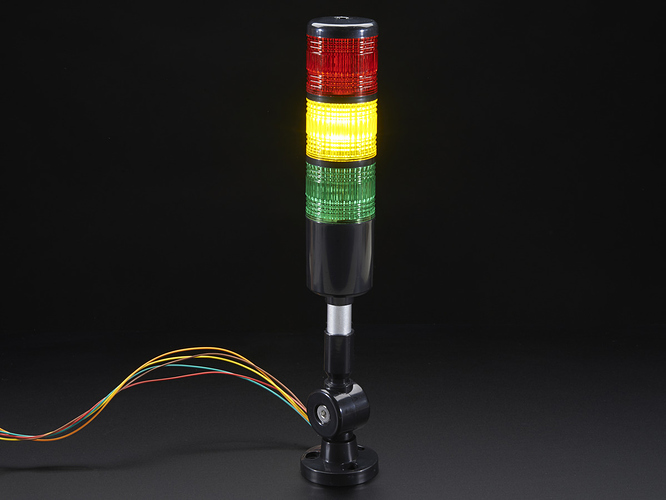 (BTW: sold by adafrute)
I was thinking about using one of thease with octoprint to tell the status of your 3D printer.
For instance:
Red: Print Failed
Yellow: Standby
Yellow Flashing: Heating Up
Green: Printing
There is also a buzzer so theat could maby have 3 chirps when the print is finshed and 5 long chirps when the print has failed!
Its a cool idea and I would really like to see this made into a plugin!