Greetings,
I am working on a plugin but my complete "noobiness" is getting in the way. In general, where should I be looking to see error messages when the plugin code is not working properly (e.g. when there is a syntax error or perhaps a knockout binding is not working as expected?) It does not seem to be the bash shell nor the browser console.
In the past (non-octoPrint related projects), I have debugged my code via the console output using little messages to say where the code fails or to see a variable value. I must be missing the proper syntax . I tried the following in my 'plugin.js' file but nothing shows up in shell or in browser
self._logger.info("Hello World! Up button pressed! message: %s" % self.someVariable);

and the javascript console on the browser indicates it does not know what self._logger is (from the error message I see.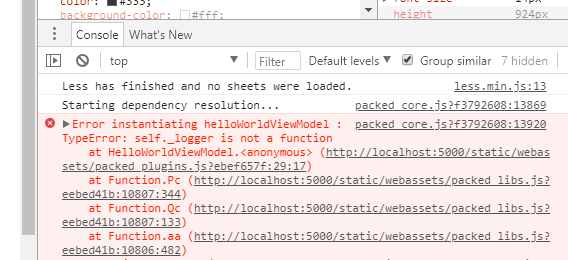 Any help would be appreciated.
Thanks,
Dave