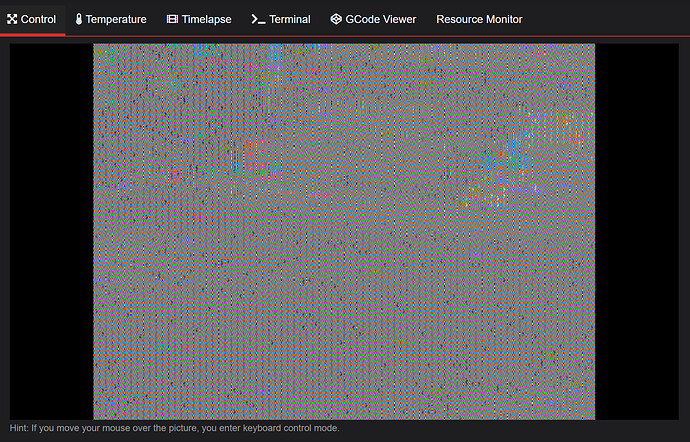 What is the problem?
On the first boot of the day, the camera boots to a snowy screen. The camera works on a laptop without any issue. If I reboot the RPI several times it will eventually boot normally, OR if I run "sudo service webcamd restart", it will immediately correct itself. The problem only started after I upgraded to .18/1.5.3, I'm sure it's a setting, but searching here hasn't revealed anything but some troubleshooting steps. The camera was working on the same platform, without issue prior to the upgrade.
What did you already try to solve it?
restart PI and restart camera service.
Have you tried running in safe mode?
Yes, problem still occurred, but rebooting back into normal mode will correct the issue.
Did running in safe mode solve the problem?
Not exactly.
Complete Logs
octoprint.log (348.2 KB)
Additional information about your setup
OCTOPI - 0.18
Octoprint - 1.5.3
RPI - RPI 4B 4G
Camera - Logitech C310
3.5" TFT Display - MPI3501 (3.5inch RPi Display - LCD wiki)