The CostEstimation-Plugin needs the analyse-section from the .metadata.json (filament for cost-calculation), but these values are not created if you print directly from the slicer.
After upload the print starts immediately. When you press pause or cancel, then the METADATA_ANALYSIS_FINISHED-Event is fired and the values are there.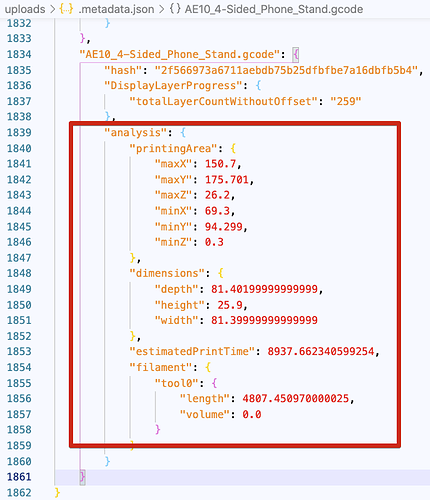 Is this behaviour on purpose? Is there a way to trigger the analyse manually?