Hello all. I am finishing the customization on a pen plotter that I have built using a PandaPi to control it and want to use OctoPrint. I have most of the Marlin firmware done but are missing a few functionalities in OctoPrint that want to ask if they are possible or maybe already available via a plugin.
The main reason I want to use Marling and OctoPrint is that I need to use mesh bed leveling so that my pens follow the paper with constant pressure. All I am doing is "printing"(drawing) one layer. Very small deviations on the surface make the pen not write sometimes.
My plotter has no screen and want to control everything via OctoPront. I need to be able to move the Z-axis in 0.025 increments. I have created a Macro panel to help me with the stuff I am missing. My question is if there is a way to change the moving resolution in the buttons available in the control panel in OctoPrint.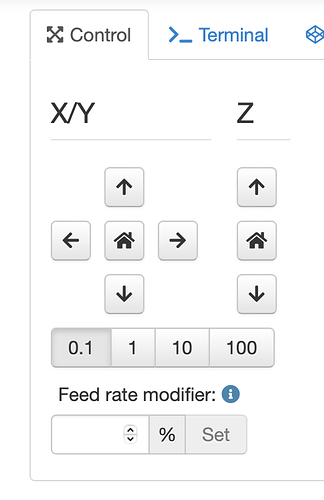 This is what I have made with macros: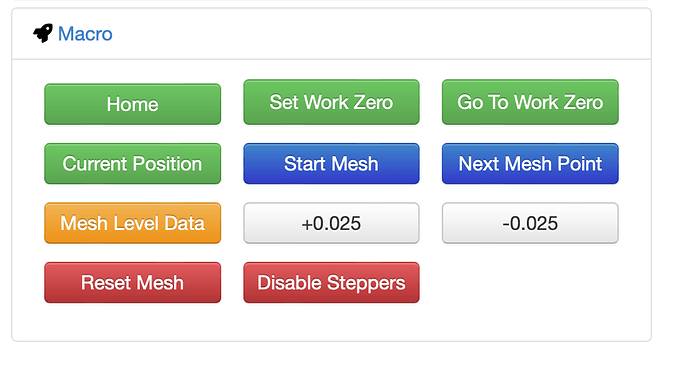 I am also looking for a way to see the current position of the pen in real time. A DRO. Is there one available as a plugin or something else I am missing?.
I know OctoPrint is mainly used for 3D Printers. I have been using it for years with my Ender3v2. I want this familiarity and ease of use. Any tips or thoughts you might have are greatly appreciated.