I've been working on a prototype for an imaging tool. The thought would be that you'd install OctoPi in the following manner:
Download and burn the OctoPi image
Download and run the octopi-init program to do your initial edits prior to booting
Add the microSD to the Raspberry and finish up
Currently, I see that "simply editing" the various boot files on the microSD could be a little difficult/problematic for some. Perhaps a program might make this more comfortable for them.
Node JS
Electron
Bulma.io for styling
html/JavaScript/css
DMG installation support for OSX (Windows, .deb and AppImage also available)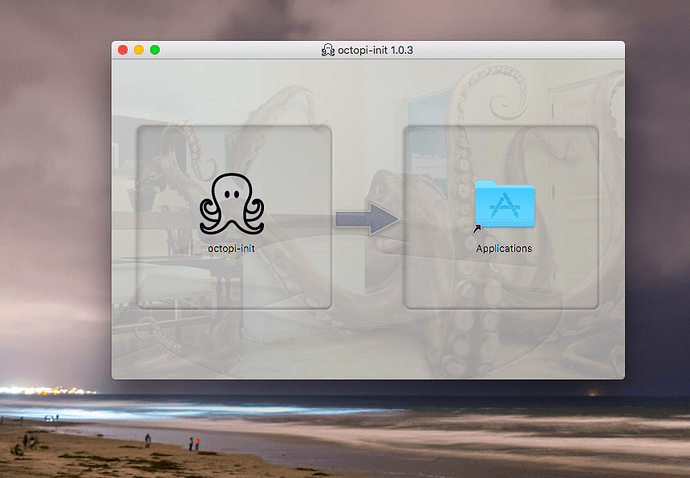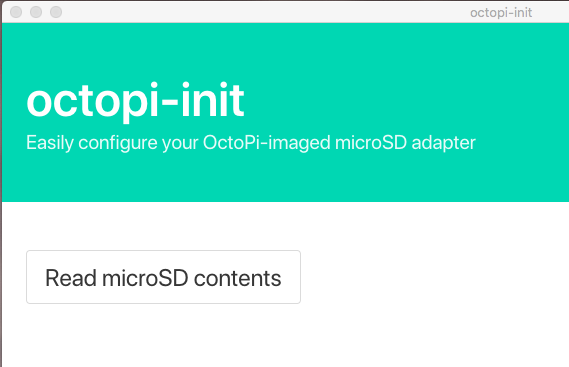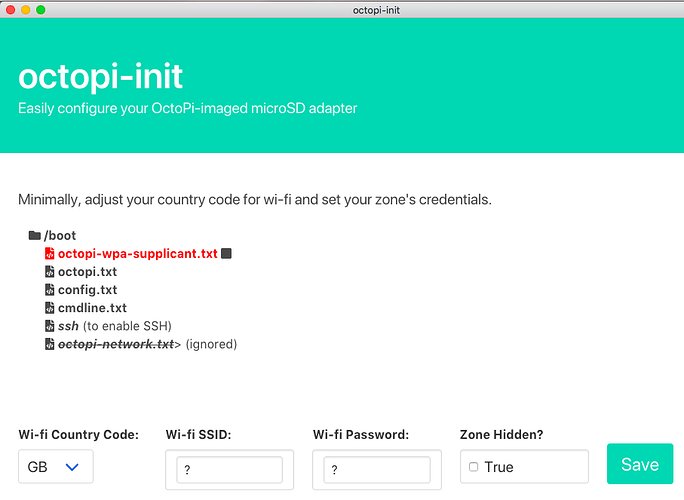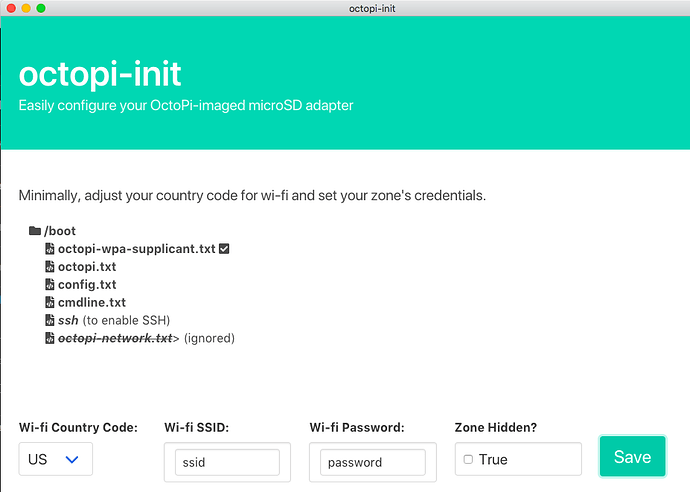 I suppose I need to ask: What else would we need to configure in the boot partition before starting up OctoPrint?
It might be nice to try to add some sanity to the process of configuring webcams that aren't "the usual" ones we expect. It might also be nice to try to set things up for those who have LCD/TFT displays and those who need a different HDMI mode perhaps.
I'm looking for suggestions from those who provide support here to see what things you typically suggest.