Hello everybody,
as from V1.9.0 I get a wrongly displayed remaining time percentage in the octopod app.
As percentage is correctly displayed in the webfrontend I suppose this is a communication issue between octopod and the octoprint server?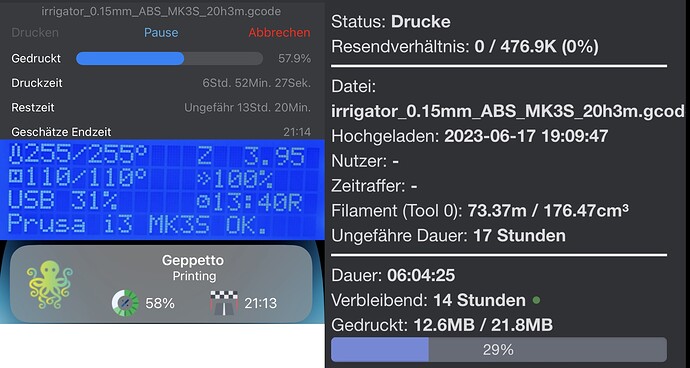 Help is - again - very appreciated!


Kay
P.S. What would be generally the correct procedure for suspected update-issues: post them here or directly at GitHub?