Hi There.
I have been playing with Octo print for the last few weeks and I love what functions it gives me for my Ender 3 Pro.
I installed the Display ETA "OctoPrint-Display-ETA" plugin and for some reason, I don't get the ETA on the web console but do on the machine display
what I see in the web console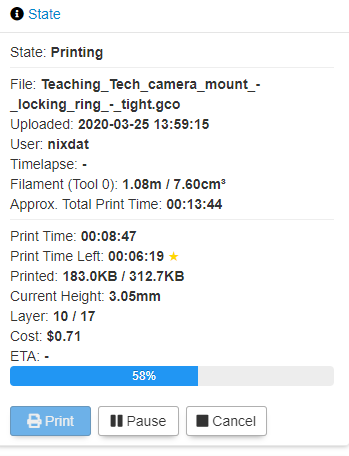 what I see on the printer display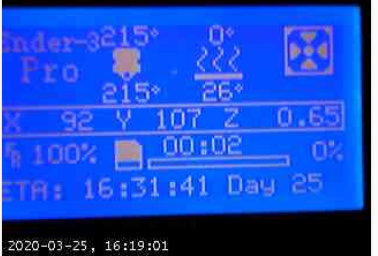 I have spent a few days googling this but can't seem to find a solution that works. It seems most people are using OctoPrint on a raspberry pi and don't seem to have an issue it just seems to work.
Any ideas what might be going on?
Setup - OctoPrint installed on Windows 8.1 machine connected to the printer via USB and printer running stock firmware
Thanks, Nick