Hello all. I'm still new to the whole 3d printer thing especially the backend process with gcode and how it interacts. I've only had a printer for 1 month, then decided to add octopi to it.
I am confused at what went wrong. My octopi setup is skipping the initial bed raise, sweep, and skirt printing. It seems to load gcode then begins to head up the hotend and bed.
I have reinstalled Octopi, but the issue still remains. The confusion thing the first print I did worked just fine as well as the timelapse. Now it starts printing at the object and not at the beginning of the gcode. At least that's what it looks like to me as I haven't started to dive into the world of gcode and log data.
QIDI X-Maker using the UART header and RPi2 GPIO
Octoprint version: 1.3.12
Octopi version: 0.17.0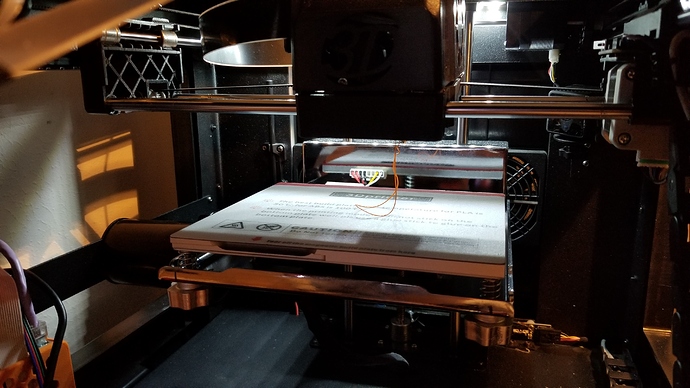 octoprint.log
(79.8 KB)
serial.log
(211.0 KB)