Hi,
I have had OctoPrint installed and running perfectly with my Ender 3 v2 for about two months. I was thinking of installing some LED's so I installed the OctoPrint-Rgb_status plugin through the plugin manger, after reboot, the OctoPrint-Rgb_status setup won't allow me past the setup "Raspberry Pi SPI Setup" screen.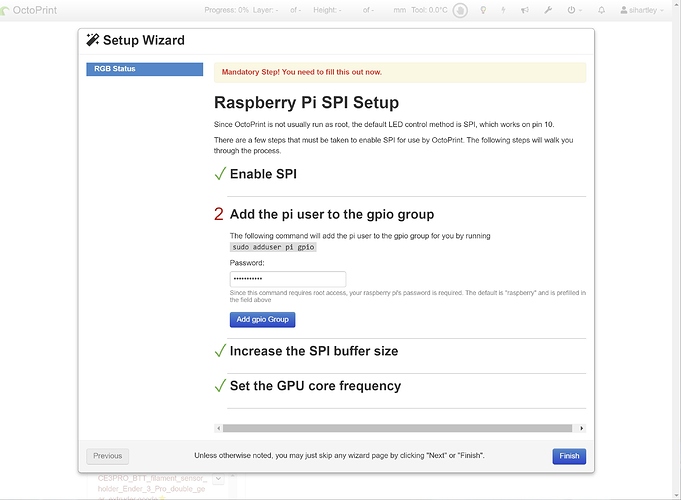 I have tried entering the correct password so that the pi user can be added to the gpio group, when I click the Add to gpio Group button nothing happens, If I click the Finish button nothing happens!!
I am stuck at the screen, I need help to uninstall the plugin, restore to a previous backup, or something!!
I can still access the pi through SSH, but my command line experience is pretty limited.
I really need help here...
Simon