So i got the V2.5 + some TMC2209 a few days ago..

PandaPI V2.0

PandaPI V2.5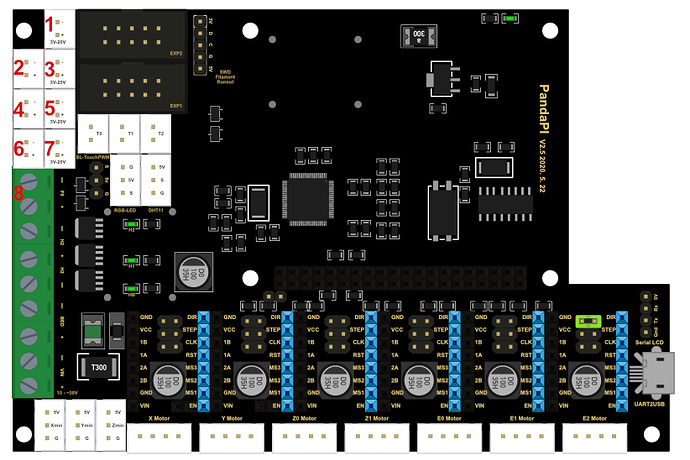 The arrangement of the components looks much better now.
The new board has much more headers for fans
(I have to figure out which header is for what / the official docu is a little confusing)
and also a header for a DHT11 which is nice.
On the backside there are 2 Voltage regulators:
1 fixed 5V
1 3V-20V regulator which can be used to set the voltage for the fans.