I've set up a couple of printers this week, and it made me dislike my cobbled-together octoprint accessories. So I spent an excessive amount of time researching decent components to make a good helper HAT. Here's what it has:
12v+ input on screw terminals (24v should be fine, this applies elsewhere in the list)
buck converter to take this input power and make a nice 5v 3A power supply for the Pi
onboard I2C temperature chip
optocoupler+relay to provide general 12v power (intended for the PSU control plugin)
four I2C-driven lowside MOSFETs to provide power to bigger loads
3-pin 5v I2C fan control with tach (actually, this is a fully designed placeholder, chip isn't being made yet)
I'm ordering enough chips to make a few. It isn't cheap (BOM is about $20ea plus jellybeans plus the board plus building it and the risk that it might not even work), but I thought I'd share it here.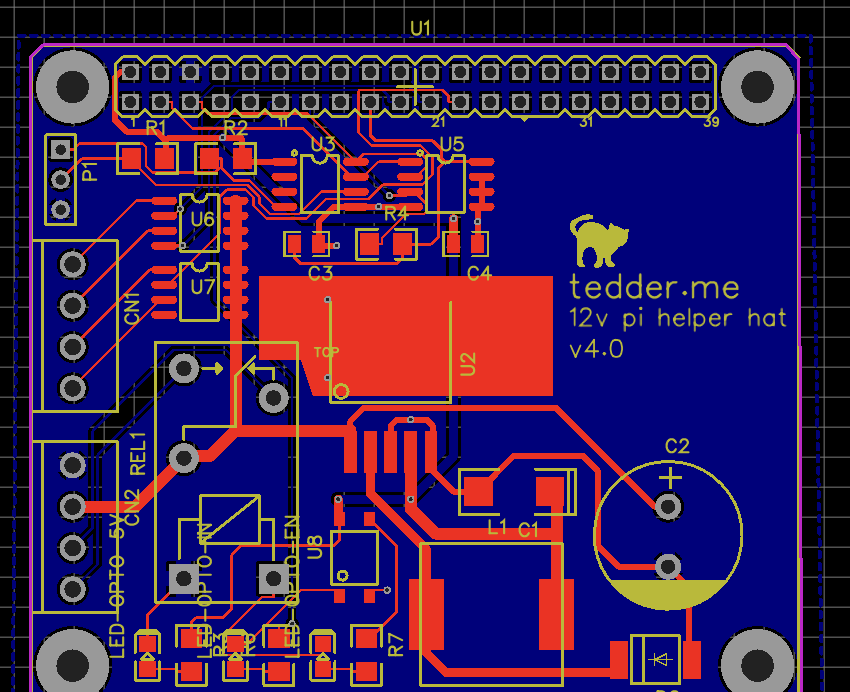 Now I just need to finish writing the PID code for my SMD toaster oven so I can use it again.