Tried to install the Printer Statistics plugin on OctoPrint via the plugin manager but it hangs during the installation process, see screenshot.
I am running Version 1.6.1 of OctoPrint in a Docker container on a Raspberrypi3 A+.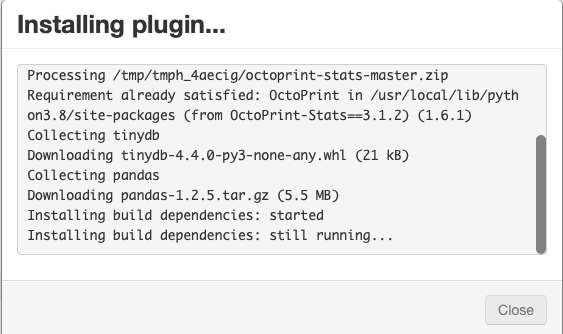 Installed ''apt install libatlas-base-dev'' in the container as advised on: GitHub - AlexVerrico/octoprint-stats: Stats for your octoprint instance. Mirrored from https://github.com/amsbr/OctoPrint-Stats originally but it didn't help.
Any advice is welcome. Thanks.