Hi there,
I just opened this thread for those with the MMU2 and their experiences and getting/giving tips and hints.
I have a MK2.5 with MMU2 Firmware 3.5.1/1.0.3
It works fine with OctoPrint. But getting Slic3er and hardware optimized can be a real pita.
At last, after I built up the hotend again from scratch, I have it working with PLA with these settings: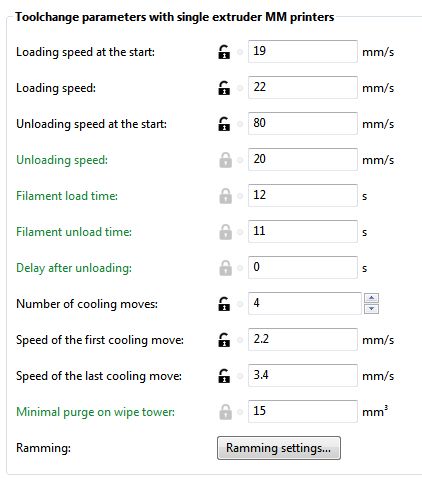 and a ramming time of 4.5 sec.
I tried it with PETG, but I have enormous stringing.
I'm still fiddling around.