I'm not ready to "ask for help" yet. I recently changed from whatever stock f/w came on my Sidewinder X1 to Marlin 2.0.8.1. I ran the PID tune and printed. No problems, in particular (prints aren't the greatest yet), but wondering if the attached chart looks normal. Printing started at the green arrow.
I can't say I recall seeing fluctuations like this before. Nothing that caught my eye anyway.
Thanks.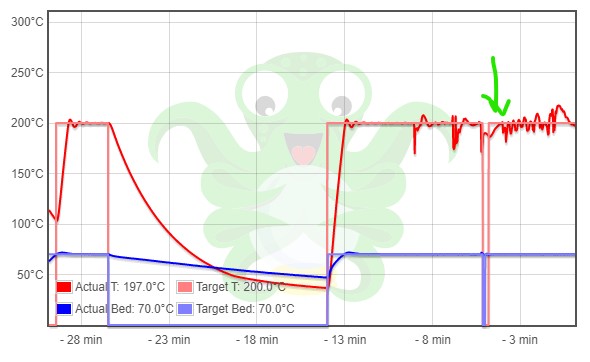 update: it REALLY smoothed out shortly after the walls finished.