So I'm working on a Big Red Button project. I'm thinking that it ought to throw a Pause/Resume toggle for any print job in-progress.
Philmore UPC 038975307817 Push Button (Red) Game Switch SPDT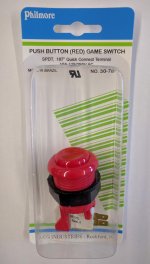 For whatever OCD-related reasons I may have had, I designed the printed part to be just bigger than the switch itself, creating an hour-long activity of trying to reassemble everything inside.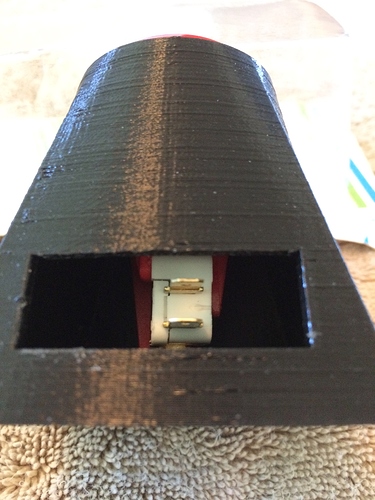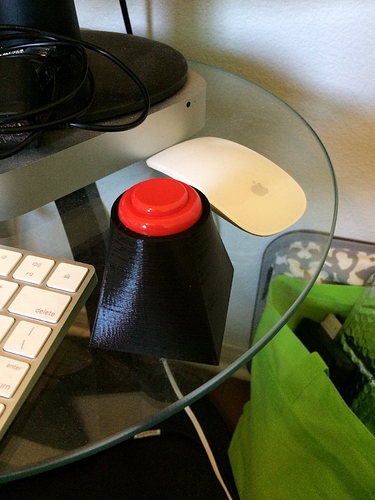 My original thought was that it needs to be connected via a pair of JST connectors to the Raspi's GPIO pins. But now that I see it sitting here, it's telling me that it wants to be wireless.
Okay, so there's some space still inside there but it's not enough for a Pi Zero. There's enough room for a battery. What am I looking for? Is it a Tinyduino, a Feather, a Trinket...? Can I do remote GPIO from Arduino to Raspi? Has anyone used any of these boards yet? The last time I worked with a PCArduino I ditched the project because Node wouldn't work on it.

Is there a Bluetooth-only kind of solution?