Looking for testers for a rudimentary thermal runaway protection on the TPLinkSmartplug plugin.
Install using the url below in plugin manager and let me know how it goes. So far my testing is working, turns off plugs with the option enabled for a plug and values set in the general settings area of the plugin. Highly recommend enabling the Auto Disconnect option for the plug that you also enable Thermal Runaway for.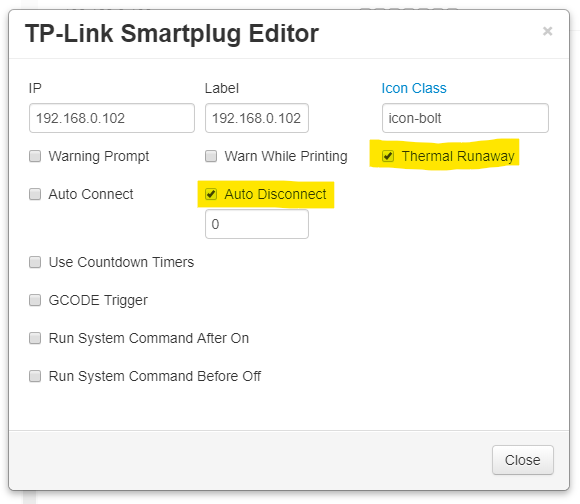 https://github.com/jneilliii/OctoPrint-TPLinkSmartplug/archive/0.9.15.zip
Still need to tweak the energy monitoring stuff some prior to official release to support non-US plugs and hope to be able to work on that tomorrow.