I have Octo4A installed on my old cell phone.
The cell phone's USB port is connected to a USB hub with the printer and my arduino connected.
I am able to control the printer as expected.
Both of the devices show up on the USB list: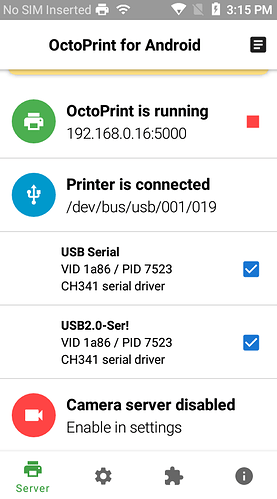 I ssh'd into the root account using putty and ran this command:
python3 -m serial.tools.list_ports
It responded with
no ports found
I made a plugin and installed it and it gives the same response.
I confirmed I uninstalled serial and installed pyserial:
pip uninstall serial
pip install pyserial

When I connect the arduino to my computer via USB and run the list ports function in python.
I'm able to connect to my arduino via COM3 and write to the serial to control it.
But I'm not able to even see list the device using python on the android phone.
How can I open a com port to my arduino so I can control it via octoprint plugin?