Why is the logo for Octoprint an Octopus? I'm interested in the history there.
Yea, the origin story on that link is dead. Is it preserved anywhere else?
I made a copy before G+ went the way of the dodo but I can't find it at the moment.
In a nutshell: I asked for suggestions for a name and a logo, a fellow open source dev and good friend of mine suggested "Pick a cute animal, preferably with tentacles, ...", my best friend jumped in with a picture of a very early version of the octopus, I objected to calling it "OctoPrint" as immediately and enthusiastically suggested by the other dev, said that I wanted to somehow add a crystal ball to the mix because remote monitoring, my best friend stuffed the octopus into a crystal ball: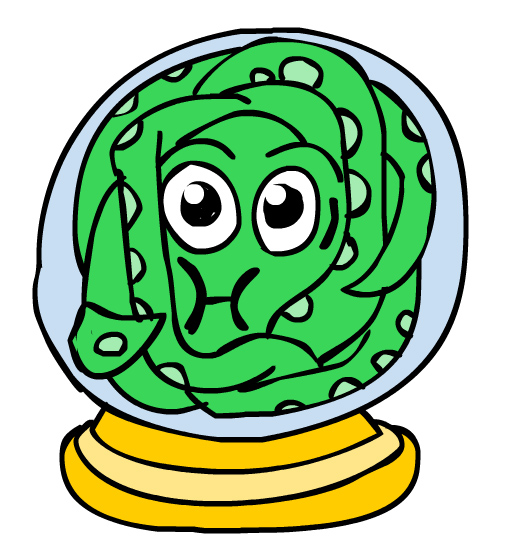 and then I felt bad for the little guy and he was allowed to stay, together with the name.
"A cute animal, preferably with tentacles" - So your choices were JellyPrint, SquidPrint and OctoPrint?!
So you were basically bamboozled into OctoPrint

I actually suggested Surricatus Tentaculus, the cthulian meerkat, but it didn't gain any traction

Oh my. I finally see the crystal ball in the OctoPrint logo. All this time I thought it was a pearl!
This is all the Interweb coughed up when I searched for that.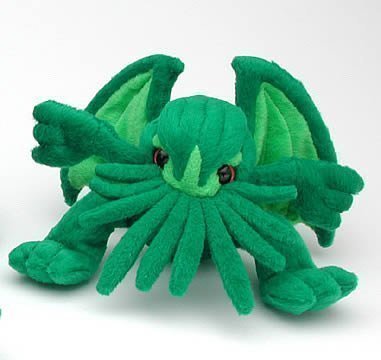 Great, now I want that.
And @kurtnelle, glad we could clarify that XD
Is there a 3d model of the Octoprint logo that we can print?
octo-
combining form
eight; having eight.
"octosyllabic"
Octopus .. strings attached like tethered arms of a octopus - i.e.,
Octoprint tethered to do different things for you and the 3D Print world ..
OR
Someone just like the looks of an octopus .... he he!
And does this octopus has a name ?
Please don't answer "OctoPrint". Even penguins have a name. And it's not Linux. I ask this question because I didn't find any answer on the web, between 2 compiles.
As a diver, I love octopusses. With groupers, they are the only non-mammals animals there's some sort of communication with. But groupers eat octopusses

.
I'm not quite sure if @foosel has a name for it.
If not, we may can collect some suggestions.
I've somehow started to refer to it as Octavian in my head a while ago.
An Octopus has 9 brains, 3 hearts and chronic high blood pressure. Does that make it a good or bad choice?
Only in case of undervoltage or overheating...