Hello,
I'm struggling with random flickering of my WS2812b led strip.
I know this is mostly because of a ground problem but I have grounded my ledstrip together with Pi 3b+ and power supply.
Here is my setup: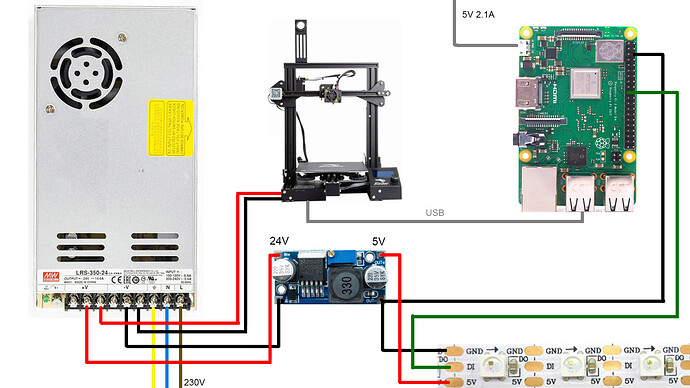 What am I missing?? If I power the buck converter with a separate power supply it looks to be more stable/solved. The printer PSU is a mean well as on a Ender 3 Pro.