This is a copy of a post on PrintTimeGenius repo. Everything need for posting here is included.
EDIT2: This is also happening with PrintTimeGenius disabled. Any idea what could cause this? I'll post this on Octoprint.
OctoPrint Version: Version 1.3.9
PrintTimeGenius Version (if you know): Latest
What did you try: Normal print
What happenned: 20 min print estimated as 3 hours
I've enclosed the gcode file (as .txt).
lens test.txt
Settings ...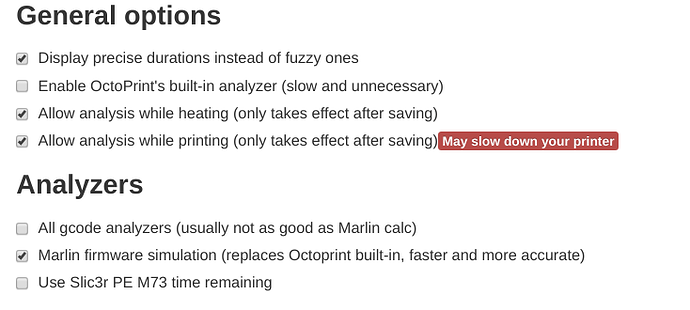 Edit: Simplify3d estimated exactly 20 mins. Actual print time was 00:25:59.