I have a new A10T. I'm trying to get it to print multi-color models. I created three models and cobined them in Simplify3d. If I plug the printer into my computer and use the Simplify3d printer control panel the model prints correctly in all three colors.
If I send the same gcode file to the printer via Octoprint, it prints with only one color T2. Obviously it's a config issue with Octoprint. I have set the number of extruders in the Octoprint printer profile dialog as three, ands set the shared nozzle check box.
I've read that it could be a virtual extruder issue, but don't understand how to define virtual extruders.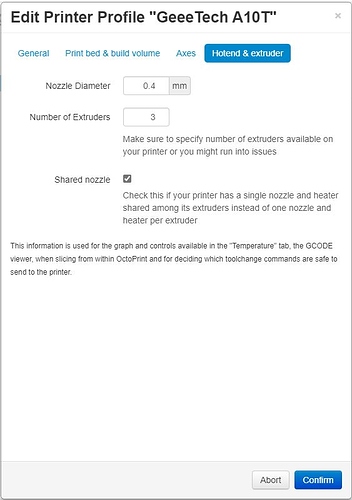 octoprint-11-05-2020.log
(302.4 KB)