What is the problem?
Hello all,
I had the idea of programming a LabVIEW-monitoring tool, that displays and records various parameters during the printing process. First step was to install a thermocouple-sensor in the printer housing, which I can monitor via the Software: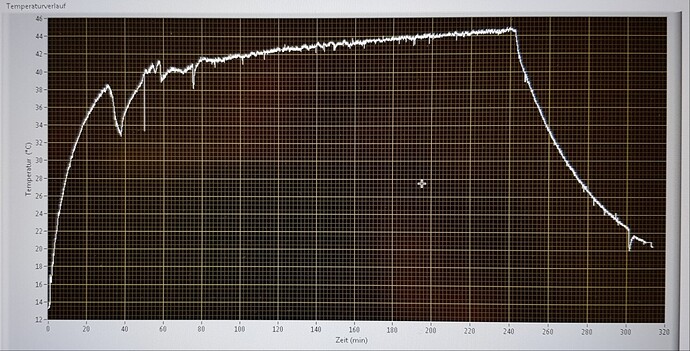 Now I wanted to add additional data like tool-& bed temperature, fan speed etc. to the graph. Since I have no experince in "real" programming (like Python etc.), I tried to find access to the above mentioned values by extracting it in labview from the html website source code. Therefore I installed the autologin-plugin and read out the html-body of the pi-adress "http://192.168.178.xx/?#temp", but I didn't manage to export the relevant temperature data (I think due to missing Javascript implementation).
Has anybody a simple idea, how to access the data via the local network, a possible solution could be:
Creating and updating (definable interval e.g. 10s) a sensor data text file on the octopi using e.g. a python script, which can be read out from labview via SSH/SFTP access.
Any other suggestions, how to transmit the data via LAN connection to the labview system?
I am using the latest version of octoprint, monitoring/recording pc is on Windows10 in the same LAN IP-Range.
Best regards and thank you for your help!