Hi,
I am running Octopi from the official image on an RPi4.
When I upload or drag/drop a file onto the files panel it goes to the head of the list (I'm sorting "latest") and flashes yellow, but only the last two lines of the file details are visible (see screenshot), the file name is hidden.
Behaviour is the same in Firefox, Chrome and Opera.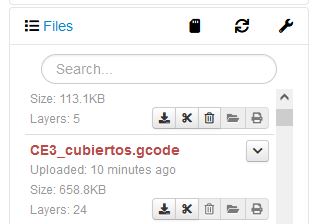 Can this be corrected please?