What is the problem?
Well I missed the memo about staying on buster, and migrated to bullseye (I have a few pi's so have done this with all of them) however this upgrade went a bit wonky as I'm sure some of you can imagine.
What did you already try to solve it?
I followed some info here: PiOS Bullseye killed Octoprint - #10 by sammytrailor
And got octoprint running again with the reclone, I can tell it's running because I use a display with octoscreen and it was crashing before following the steps noted in a post in the topic linked above, but after running these:
mv ~/oprint ~/oprint.backup
python3 -m venv ~/oprint
~/oprint/bin/pip install octoprint

Octoprint appears to be running again.
Now though, even after using a posted / good config from the same thread for haproxy I am met with the nginx splash when trying to load octoprint: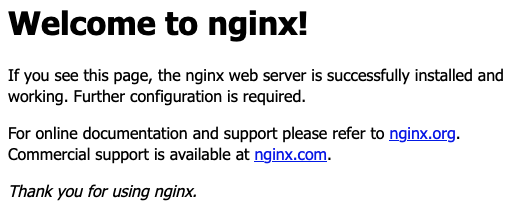 The same splash is displayed for using octopi.local, and if I try the IP:PORT method to access the webUI too.
Have you tried running in safe mode?
n/a
Did running in safe mode solve the problem?
n/a
Systeminfo Bundle
You can download this in OctoPrint's System Information dialog ... no bundle, no support!)
n/a
Additional information about your setup
OctoPrint version, OctoPi version, printer, firmware, browser, operating system, ... as much data as possible
Latest octoprint, upgraded bullseye octopi image.