Camera model
Pi Camera 2
What is the problem?
I'm trying to move from the old camera mjpg streamer to the new camera-streamer framework. And trying to get the Cam 2 to get a un-cropped image out of the pi cam2 sensor. When setting the camera-stream sensor parameters to get a full frame 3280x2464 or 1640x1232 I get a image that is half filled with green pixels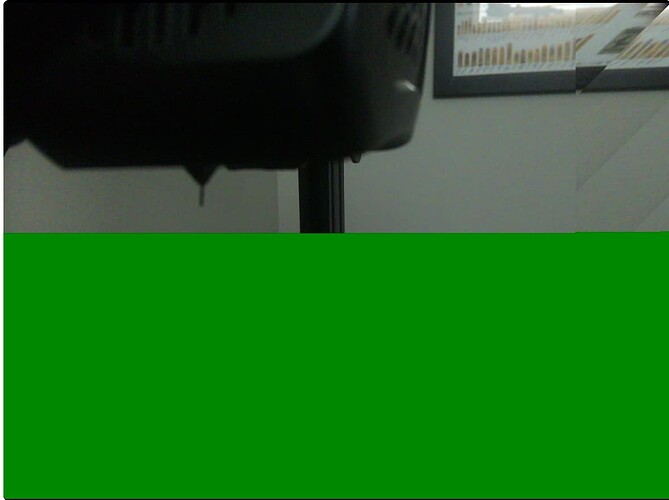 The same setup on the same pi with my older SD card using the old framework works fine
If I set the height/width back to 1920x1080 the green pixels are gone but I get the annoying cropped FOV.
What did you already try to solve it?
I've tried multiple different setting to get full frame.
Switched back to the old SD card to validate that it's not hardware
Searched to find other reports of similar issues
Have you tried running in safe mode?
No
Did running in safe mode solve the problem?
N/A
Systeminfo Bundle
You can download this in OctoPrint's System Information dialog ... no bundle, no support!)
octoprint-systeminfo-20230808153340.zip (121.9 KB)
Additional information about your setup
OctoPrint version, OctoPi version, printer, firmware, browser, operating system, ... as much data as possible
Raspberry Pi 4b 8GB
picam 2
Old SD:
------------------------------------------------------------------------------
OctoPrint version : 1.9.2
OctoPi version    : 0.18.0
------------------------------------------------------------------------------

New SD:
------------------------------------------------------------------------------
OctoPrint version : 1.9.2
OctoPi version    : 1.0.0
------------------------------------------------------------------------------