What is the problem?
I purchased a TeckNet FHD webcam, more specific - this one.
I looked up at the Webcams known to work page and it seems that someone got this webcam to work.
However, I'm not sure if we share the exact same model, but they do look very identical to each other.
The issue is that the webcam will not display any image via the OctoPrint control interface.
What did you already try to solve it?
I tried to edit the octopi.txt file in many different ways. I enabled the "camera_usb_options" and set it to
"-r FHD", as shown in the known webcams to work page. It didn't work for me so I tried different setups,
like adding -f 10 for framerate, even adding -y to elimante the option that my webcam doesn't support MJPG
by defaults.
I also typed lsusb command to see if the webcam shows up and it was listed, the Raspberry Pi definitely detects it.
I connected this webcam to my PC running Windows 10 and it works just fine, it's recognized and operating.
From what I can see in the webcamd.log file (link below), the webcam is not detected, altough it showed up in the lsusb. Any ideas why?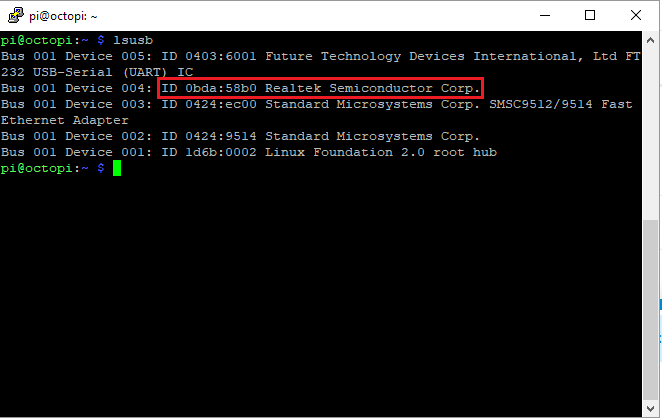 Additional information about your setup
Running OctoPrint 1.3.7, OctoPi 0.14.0, TEVO Tarantula, Marlin 1.1.x.
--
I would apprecite any tips and help in order to make this webcam to work, I don't know how to go on from here.