Hi everyone,
I would love some help from the community as I am having some difficulty getting Octopi installed on my Raspberry Pi 3 B+.
I have downloaded the Octopi image and used Etcher to flash it to my SD card and modified the file to add my Wi-Fi network credentials as the instructions indicated. However when I install the SD into the Raspberry Pi and plug it in, nothing seems to happen. I connected amouse, keyboard and monitor to the Raspberry Pi and this is what appears on the screen.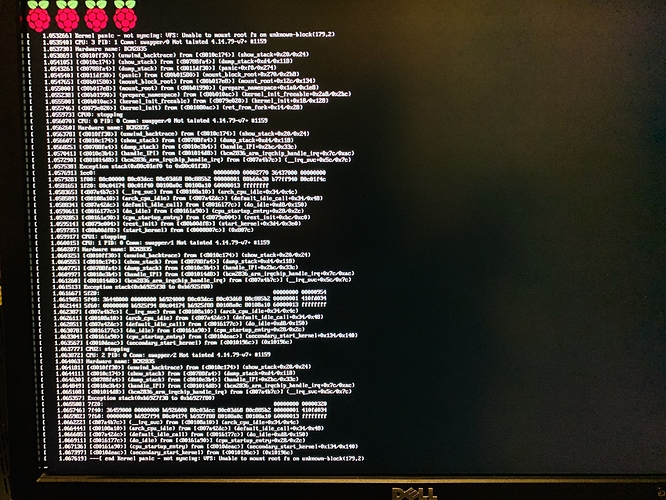 It does not go through the install process as would seem to be what should happen next. I have tried several different SD cards thinking it might be the issue but I get the same result.
Separately I have been able to use the same procedures to install the Raspbian OS with no problems. I flashed the image and it boots right up to the install screen where I was able to select my Wi-Fi network and then go all the way through the install process to get the Raspbian desktop OS running.
So I know it is capable of working, I just don't know why Octopi won't install.
Thanks