What is the problem?
My Temp Graph has really strange colors in the background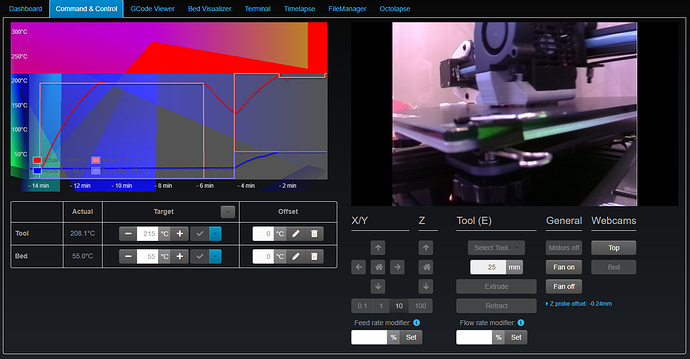 I am not even sure where to look for the issue.
I don't remember changing anything recently that might have caused this so I am not sure where to look. I haven't updated to Python 3 yet as 2 of the plugins don't yet support it.
Anyone have any ideas as to where I should start looking?
My existing plugins are:
Bed Visulaizer
BetterHeaterTimeout
Consolidate Temp Control
Dashboard
DisplayLayerProgress
Exclude Region
Firmware Updater
MQTT
MultiCam
Octolapse
PortLister
PrintTimeGenius Plugin
Printer Dialogs
Printer Notifications
Pushover
Temperature Failsafe
Themify
Virtual Printer