What is the problem?
Having a bit of confusion with the bed visualiser readings on my CR10s Pro V2 with a glass bed (With original CR10s Pro V2 distance sensor). At eye level and with a level the bed seems relatively flat however according to the bed visualiser there seems to be a significant jump towards the front of my bed. I have manually levelled my print bed using a .10 shim and all is spot on from that point however bed visualiser says otherwise. Previous bed was the original CR10s Pro V2 bed and only just replaced to glass this week. Both recorded the jump. Where should I start, the bed or the sensor?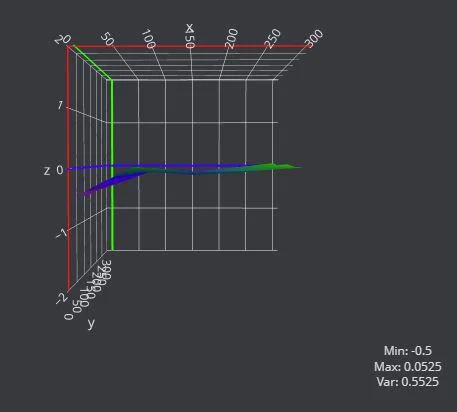 What did you already try to solve it?
Replaced heat bed to glass heat bed. Same issue
Have you tried running in safe mode?
No Change
Did running in safe mode solve the problem?
No
Additional information about your setup
CR10s Pro V2
Glass Heat bed
OEM Distance Sensor (Blue tip not the Bl Touch)
My Mini Factory Firmware
Octoprint firmware 1.8.2