I have the Creality-2x-temperature-reporting-fix (0.0.4) plugin installed and enabled. but when I suppress temperature messages I still get this: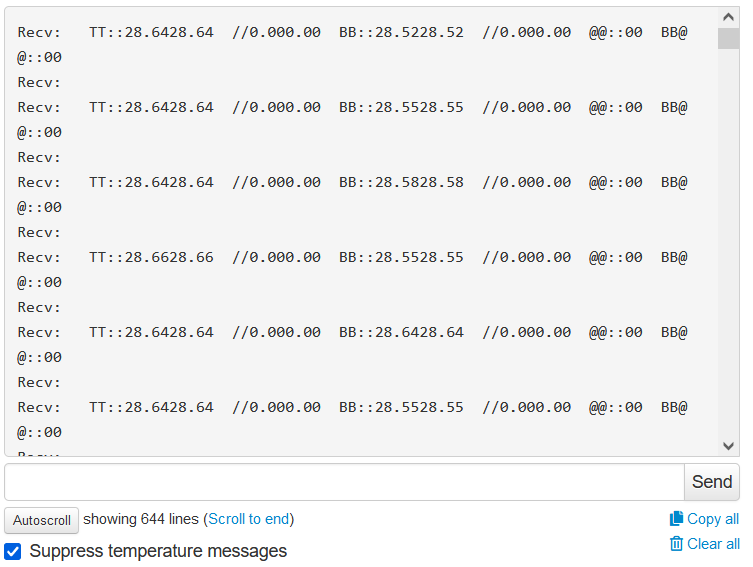 What did you already try to solve it?
Tried enabling and disabling this plugin and the other Creality temperature plugin to see if it would make any difference but it didn't.
Googled but didn't find a solution that seemed to fit.
Have you tried running in safe mode?
Yes
Did running in safe mode solve the problem?
No
Systeminfo Bundle
octoprint-systeminfo-20220629112247.zip (74.6 KB)