I have pushed v0.9. It includes support for multiple hotends, chamber temperature and the possibility to choose progress gauge type (bar or circle) in the settings.
What temp gauges to display is dynamic and depends on your printer profile in Octoprint. I have only tested multiple hotends and chamber temps using the virtual printer so it would be nice with some feedback from someone who has the actual hardware.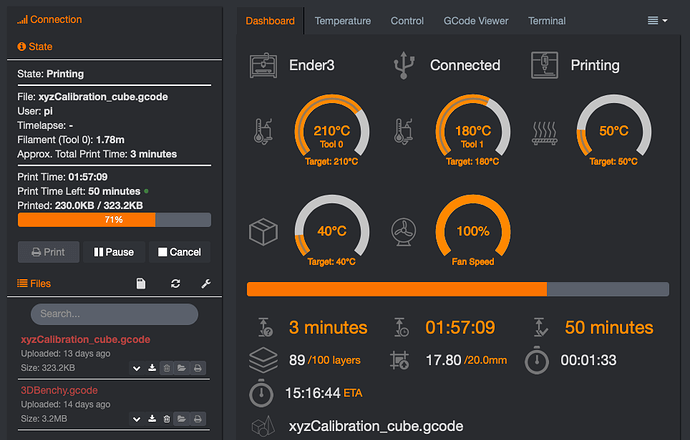 There are only some minor things left on my todo-list now.