Can I use a Longer LK4 Printer with OctoPrint?

Thanks!
At least one user has done this. Search for octoprint in those reviews.
I really couldn't find anything on that link that helped. I think it connects to /dev/tty/USB0 at 115200 (or at least when I put it on auto it did that.
Says it is connected and operational, tried to load some STL files, and I get a "Slicing disabled = currently printing or no model loaded." Not printing currently and I loaded the STL files.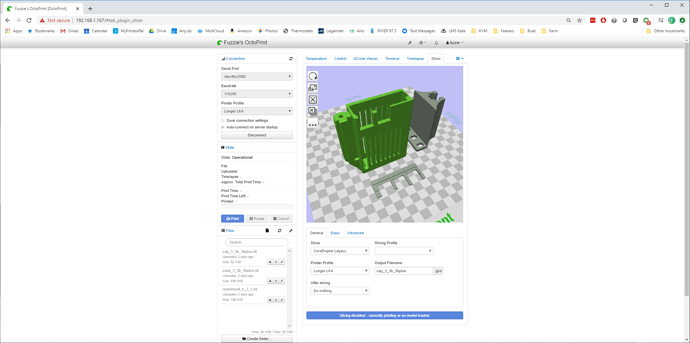 The OctoPi-imaged version of OctoPrint doesn't (now) include the CuraEngine plugin. So the expected workflow would be to slice in the stand-alone version of Cura and then to upload the gcode file to OctoPrint.
Thanks, that worked perfectly.
Also, I got the printer to talk to OctoPrint using Ender 3 as the printer.
I have a Longer LK4, it works OK with octoprint, but the printer does have a few issues.