What is the problem?
I want to scream at Creality as @foosel requested in his post.
OctoPrint doesn't show a temperature graph for my Creality printer
I received my Ender 3 Pro yesterday and expected to use OctoPrint with it.
It wasn't until I connected the Rpi to the printer that I realized the firmware has a problem.
What did you already try to solve it?
I know what happens if you find and use a work around so I prefer to just scream and hold Creality accountable for the problem rather than use the work around.
Have you tried running in safe mode and if so did it solve the issue?
The reason for posting this is I want to make sure I know what I'm talking about before I complain.
Complete Logs
octoprint.log, serial.log or output on terminal tab at a minimum, browser error console if UI issue ... no logs, no support! Not log excerpts, complete logs.)
I don't have any logs because this isn't a problem with octoprint.
Additional information about your setup
OctoPrint version, OctoPi version, printer, firmware, browser, operating system, ... as much data as possible
Here is my Printer Info showing the manufacture date and firmware version.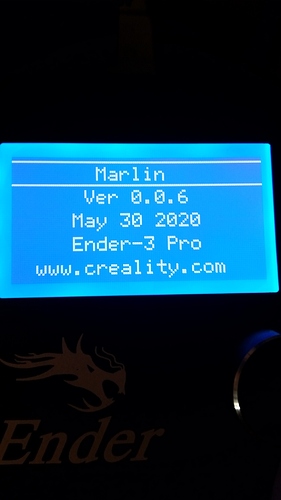 Can anyone give me some talking points to complain to Creality with?